Tuesday, January 11th, 2005
Tags:
Finished Projects
,
In Progress
I knit a lot over the break. I've almost finished my last big project; it's taken a helluva long time because I have torn out the last few inches about 5 times now. Hopefully it'll be done by tonight.
Here's the tea cozy I knit for my teapot: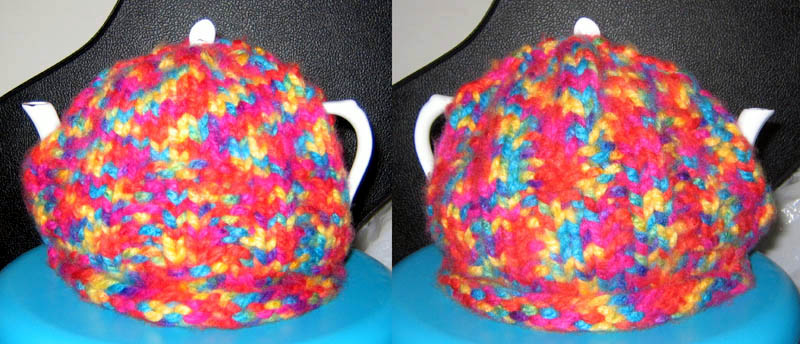 It's a bit misshapen because I had no idea what my pot's dimensions were. I'm just glad it fits. You can't see the pattern that I knit into it because of the wackiness of the yarn, but I assure you it's awesome.
Related Posts: